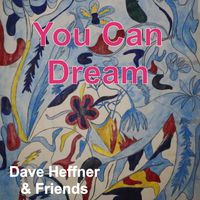 Broomfield, Colorado. Dave Heffner announces the release of his seventh CD, You Can Dream, on August 1, 2020. (STORE - BUY CDs) Availability on most streaming services.
You Can Dream became a more challenging undertaking than expected. Dave and his wife Janet moved over a year ago from their long-time home in Pennsylvania to Colorado to be closer to their daughter's family. (more...)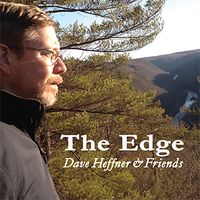 Williamsport Sun-Gazette, Showcase, Thursday, June 28, 2018. Williamsport's Dave Heffner releases his fifth CD.
With the recent release of his fifth CD, "The Edge," Dave Heffner's creativity and passion for music is still alive and well in Williamsport, where he composes and produces in his studio with the assistance of other local musicians. More (PDF File)
Williamsport Sun-Gazette, Showcase, October 27, 2016
Local Musician Dave Heffner to Release Third Album in Two Years
Local electronic musician Dave Heffner will release "Plugged In," his third original album in two years. Featuring local musicians Margaret Abbott on violin, Tim Breon on electric guitar, Len Cagel on saxophone, wife Janet Heffner on vocals and acoustic guitar, and daughter Anna Rader on vocals, Heffner has created another enjoyable playlist that will debut with its release on Friday. Learning to play the piano as a child, Heffner has continued his close relationship with the keyboard throughout his life. "I have always loved jazz and electronic music. It is wonderful to now be able to play lead tracks on songs that I have composed and to collaborate with other creative musicians," he said. "I can hand them an original score and then give them the option of playing or singing what is written or improvising around it." Having consulted and instructed over the years in the field of technology and electronic music, Heffner is doing his own engineering and production. He is enjoying this chapter of his life, creating the music that he loves and giving other musicians the opportunity to join him. Musical genres are blended throughout, incorporating jazz, progressive rock, electronica, techno, industrial, house and even folk styles in various mixtures. Heffner's albums are available locally at Robert M. Sides Family Music Center, 201 Mulberry St. For more information, visit www.daveheffner.com.